Use It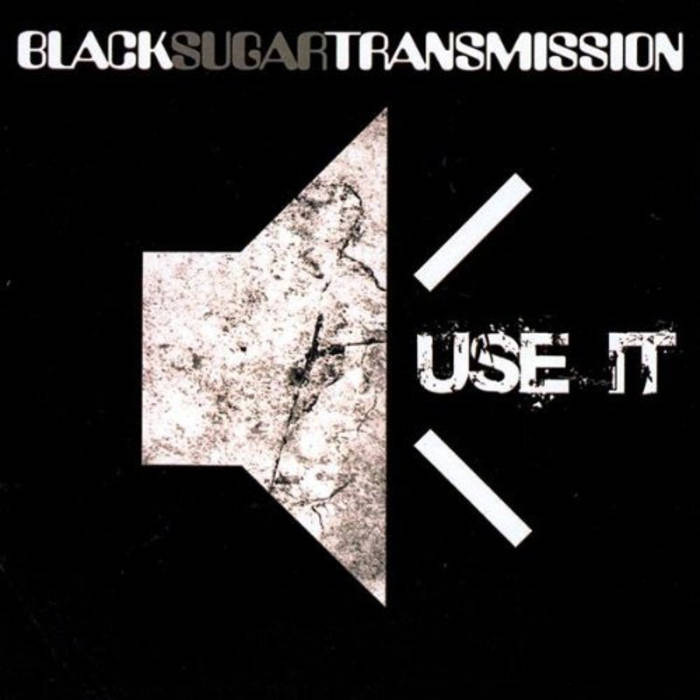 Black Sugar Transmission
Released: 2009
Label: Self-Released
Buy/Stream
BANDCAMP
Description
Brooklyn-based dance-rock trio Black Sugar Transmission's 2009 release Use It features not only the contributions of bandmembers Matt Farley (drums, vocals), Devlin Goldberg (vocals, percussion, glockenspiel) and Andee Blacksugar (vocals, guitars, programming), but also those of an eclectic array of five-star guest musos: Dug Pinnick of the universally revered King's X, New York's poetic pop princess Patti Rothberg, trash rocker Acey Slade (Murderdolls, Dope) and the unstoppable and iconoclastic Vernon Reid, guitarist and leader of Living Colour.
Those names may look strange together on paper, but in fact the wide stylistic variety represented by the aforementioned artists speaks to the eclecticism of the band itself. Inspired by fearless genre-devouring artists like Prince, The Cure, Led Zeppelin and Faith No More, BST songwriter Andee filters the daredevil performance aspect of heavy rock, the songcraft and vocal harmonies of power pop and the dancefloor rush of electro through his own, heavily stylized sensibility.
When Vernon Reid burns through a characteristically unpredictable avant/metal solo over the minimalist Prince ode "Use It," it makes exactly as much sense as Patti Rothberg's winsome duet with Andee (which plays like Stevie Nicks and Lindsey Buckingham in an alternate dancefloor universe) in "Miserylou".
And while Acey Slade sounds perfectly at home spitting out verse three of the venomous hard electro manifesto "I Dare You" (which would make Xtrmntr-era Primal Scream proud!), only Dug Pinnick could step up to the mic in a song based almost entirely of scratchy orchestral samples (the epic "Runnin' Like a Dog") and turn it into hair-raisingly heartfelt moment of pure blues honesty.
The opening salvo "Sing Me a Sign" is Black Sugar Transmission's clarion call; in a shimmering wash of laser light and disco smoke, it lays all of the band's calling cards on the table: lush harmonies, hard-hitting instrumentation (with a nuclear-strength guitar solo) and glittering soundesign. "Viva", meanwhile, features co-lead vocals by Devlin and Andee and, riding an impossibly funky groove, paints the bewitching character sketch of an apocryphal downtown lolita.
Entirely self-produced, Use It represents the forward motion of a New York band bent on style, self-reliance and celebration.
Track Listing
01. Sing Me a Sign
02. Viva
03. Use It (feat. Vernon Reid)
04. Miserylou (feat. Patti Rothberg)
05. I Dare You (feat. Acey Slade)
06. Runnin' Like a Dog (feat. dUg Pinnick)