Emotional Animal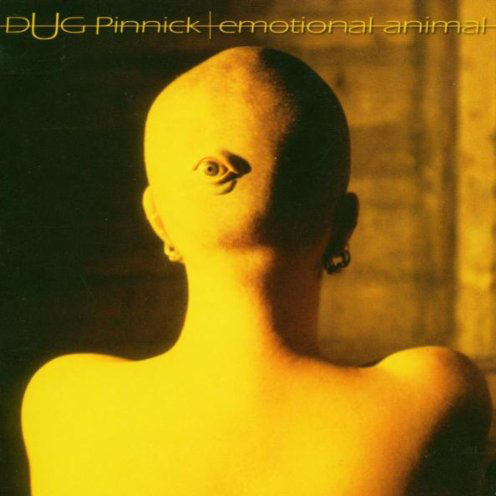 dUg Pinnick
Released: 2005
Label: Magna Carta Records
Buy/Stream
iTUNES
AMAZON
Magna Carta Records
Description
Emotional Animal is the third solo album by King's X frontman Doug Pinnick.
Central to the album are tracks like "Beautiful" and "Missing," each bristling with redemptive lyrical and vocal power, dUg near evangelical above his chosen eccentric palette, one of abrasive textures and sublime melodies that emanate truths rather than delivering them primary-colored and sharp-angled.
Says Dug: "'Beautiful' is one of my favorites: 'Don't forget you're beautiful.' Everything I sing about, even if I'm telling somebody something about themselves, I'm actually talking to myself, about something that I've been through. So I just go 'you,' instead of 'me' (laughs). There were many times I just never felt like I was any good, and a lot of us feel that way. So I just figured, hey, 'Don't forget you're beautiful.' That's a good line. And I've seen people cry, listening to that song. And 'Missing;' musically it just slams; just from the beginning, even before I put the lyrics on it, it's like, this song is going to work. It was just special for me. It has some kind of vibe that I wasn't used to, a whole new slant with respect to what I do."
Lightening up from the dirty strip-mining of the record's guttural tone is a little ditty called "Equal Rights." The song is pret' near a bit of a revival hoe-down, and might be a surefire hit, in a different time, space and dimension.
"Yeah, that was fun," laughs Dug. "There was an old Larry Graham/Grand Central Station song, and Sly And The Family Stone used to do the sang type of thing. They used to sit around and do these harmonies, this black gospel kind of thing, and I grew up in that situation, so I put that together with the slide guitar. I picked up slide years and years ago, but never played it. On this record I play slide all over the place. So I sat down and started strumming a guitar, and I thought, you know, maybe I'll write some kind of old gospel-type song. 'Equal rights for everyone,' yeah!"
Track Listing
01. Crashing
02. Beautiful
03. Change
04. Noon
05. Missing
06. Equal Rights
07. Hey Would You Know
08. Zepp
09. Haven't Been Here Before
10. Bite
11. Keep Up
12. Are You Gonna Come
13. Wrong
14. Freak The Funk Out
15. Mr. Hateyourself