Tribute To Jimi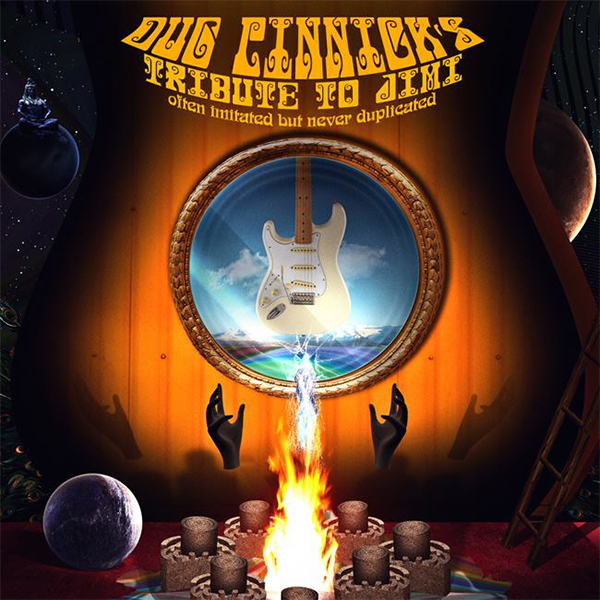 dUg Pinnick
Released: 2018
Label: Rat Pak Records
Buy/Stream
Rat Pak Records
Description
Legendary King's X front-man dUg Pinnick will release "Tribute to Jimi" (Often Imitated but Never Duplicated) a special limited print tribute album to the legendary guitarist Jimi Hendrix on May 18, 2018 via Rat Pak Records. "Tribute to Jimi" was recorded at Blacksound Studios, Pasadena, CA and was co-produced by dug Pinnick and Michael Parnin and mastered by Kurdt Vanderhoof.
About the release dUg states, "I've been wanting to do this for a long time, so when Joe at Rat Pak Records brought the idea up to me, I couldn't wait to get started! We wanted to recreate the analog recording process as closely to the original recordings as possible, so we did our research and tried to use as many of the original effects and equipment that we could find. I'm very happy with how this turned out and I hope everyone enjoys listening to this music as much as I enjoyed recording it in memory of Jimi Hendrix!" Official release date for "Tribute to Jimi" (Often Imitated but Never Duplicated) is Friday, May 18, 2018 and is available in various configurations.
dUg Pinnick: vocals, rhythm guitars, bass, piano, percussion, kazoo, combs and foot-stomps. Mike Hansen: drums and percussion. Tracey "Spacey T" Singleton: lead and acoustic guitar. Tommy Baldwin: additional lead guitar, background vocals. Mike Farrell: keyboards. Reinhold Schwarzwald: saxophone.
Track Listing
01. Are You Experienced
02. Crosstown Traffic
03. Fire
04. If 6 was 9
05. Purple Haze
06. Up From The Skies
07. All Along The Watchtower
08. Voodoo Child (Slight Return)