Grinder Blues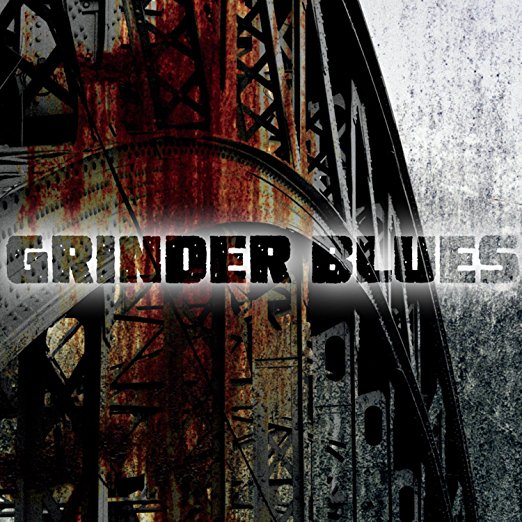 Grinder Blues
Released: 2014
Label: Megaforce Records
Buy/Stream
iTUNES
AMAZON
Description
"We made a low-fi blues record with the traditional aspects of the Chicago Blues scene that existed in the 50s, but with a twist." - dUg Pinnick
Megaforce Records is proud to release Grinder Blues' self-titled debut album. The powerhouse trio teams King's X legend dUg Pinnick with two gritty, hard rocking (and Emmy Award-winning!) roots music MVP's, Jabo Bihlman on guitar and vocals and Scot Little Bihlman on drums, percussion and vocals.
Grinder Blues is like a shot of adrenaline to the heart of the genre. Its 10 original, high-voltage songs sizzle with daredevil virtuosity and rock with unrestrained energy, blasting a sound minted in the urban canyons of Chicago and the swamps of rural Louisiana during the 1950s into the present thanks to rumbling guitars, freight train rhythms and bass legend dUg Pinnick's virtuoso licks and elegantly gritty rock 'n' soul voice.
"The idea for the music was to stay away from the clichès and rock out," dUg explains. "If we felt like we were heading into any songs that seemed like standard blues lyrically or musically, we made it a point to veer in the opposite direction."
dUg was particularly enthusiastic about moving into the blues; it's a whole new direction for him, says Scot, who, like his brother Jabo are longstanding fans of dUg's work.
"A heavy, twisted take on the blues is something we all felt dUg was born to do. He's the most soulful vocalist, a blues singer really," adds Jabo. "Even with King's X and his other projects, it's always dUg's soulful, thundering vocals that push the music over the top."
Produced by Miles Fulwider and Barry Mork with mixing by Miles, Barry and dUg, Grinder Blues was written collaboratively by the band. Pinnick aimed to keep the music simple and fun, while exploring new directions. "The lyrics are traditional, an homage to the old blues heroes who came before them. Recorded almost entirely in a drop-C tuning, the band wanted the sound to be unique and heavy, like nothing anyone had ever heard in the blues vein," says Jabo.
"The whole production angle we took was to push some boundaries sonically and musically that one associates with the blues or rock 'n' roll," says Fulwider. "We set out to pull and push typical blues axioms to see what we could come up with on the other side."