Tres Mts.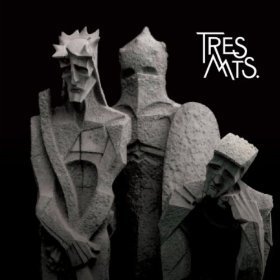 Tres Mts.
Released: 2011
Label: Monkeywrench
Buy/Stream
AMAZON
Molken Store
Description
"Tres Mts. (Three Mountains)" is the self-titled, debut release featuring dUg Pinnick (King's X) on vocals and guitar, Jeff Ament (Pearl Jam) on bass and Richard Stuverud (The Fastbacks) on drums. Also appearing on the album (as well as live) is Mike McCready (Pearl Jam) on guitar.
Jeff Ament reflects on the Tres Mts. project: "I first saw dUg Pinnick sing and play in 1989 with his band King's X at the Central Tavern. Three years later, I asked them to open some shows for Pearl Jam and we quickly became friends. I always joked, 'when are we gonna make that heavy R&B record, you and me?' In 2001, dUg joined Richard Stuverud and me in one of our yearly writing sessions in Montana and again in 2004 with McCready. After a few years of crossed up schedules, in 2010, we finally mixed the baker's dozen songs that make up Tres Mts. These guys are all monsters and this batch of tunes is gonna be fun to play live."
"Tres Mts." includes the popular songs, "Holes in the Road," "My Baby" and "God Told Me." The CD is housed in a "mini-LP" styled cover and also includes individual band member photo-cards as well as a miniature notepad reproducing dUg's handwritten lyrics.
Track Listing
01. My Baby
02. Oh, Lord
03. God Told Me
04. Makes Me Feel
05. Holes in the Road
06. In the Middle
07. Life
08. Afrosheena
09. She's My New Song
10. Utah
11. Break
12. Mystery
13. She's My New Reprise